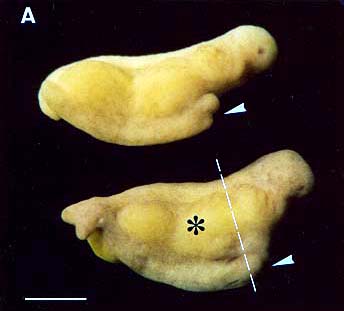 Organizer Model

Presumptive ectoderms of very early Cynops gastrula are mesodermalized by place them in contact with inner surface of Carassius swimbladder.
The mesodermalized ectoderm (mE) forms a secondary dorsal axis (left, arrowheads) and well-differentiated dorsal structures are observed (right, arrow).
The mE initiates to sequentially express the organizer-related genes.