Hitoshi FUJIMOTO
(born in 1958)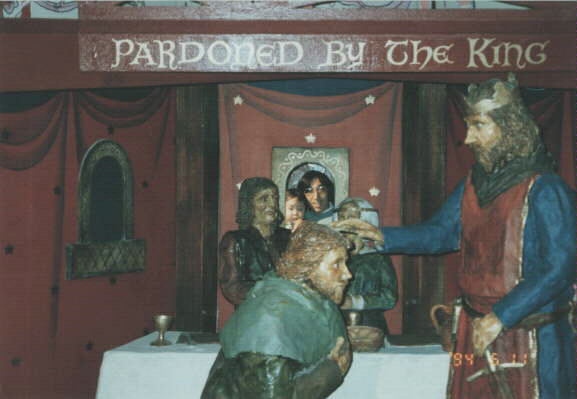 Assistant Professor of Department of Chemistry,
Faculty of science, Kumamoto University
Research Interests
Electronic structures of large pi-conjugated organic systems
Relationship between physical properties and electronic structure of functional materials
Research in functional materials using synchrotron radiation
Bibliography
2002

M. Sakata, M. Sumimoto, M. Gushima, H. Fujimoto, and S. Matsuzaki, "Pressure induced structural change in PbPc studied by infrared and UV-visible spectroscopy and theoretical calculation", Solid State Commun., 121, 363-366 (2002). Abstract
S. Sakaki, M. Sumimoto, M. Fukuhara, M. Sugimoto, H. Fujimoto, and S. Matsuzaki, "Why Does the Rhodium-Catalyzed Hydrosilylation of Alkenes Take Place through a Modified Chalk-Harrod Mechanism? A Theoretical Study", Organometallics, 21, 3788-3802 (2002).
T. Okajima, H. Fujimoto, M. Sumimoto, T. Araki, E. Ito, H. Ishii, Y. Ouchi, and K. Seki, "Soft X-ray absorption spectra of lithium phthalocyanine radical", Surface Review and Letters,9, 441-446 (2002).

2000

T. Kimura, M. Sumimoto, S. Sakaki, H. Fujimoto, Y. Hashimoto, and S. Matsuzaki, "Electronic structure of lithium phthalocyanine studied by ultraviolet photoemission spectroscopy", Chem. Phys., 253, 125-131 (2000).
Membership
UVSOR Users Conference
VUV-SX High Brilliance Light Source Users Conference
Personal History
March, 1986

April, 1986

April, 1988

February, 1989

September, 1989

October, 1989

April, 1996

December, 1996
---
Could you please come and see "FUJI-SAN HOME" too?
---
| | |
| --- | --- |
| | Chemistry Department home page |

| | |
| --- | --- |
| | Faculty of Science home page |

| | |
| --- | --- |
| | Kumamoto University home page |